Kitchen Accessories
The Final Things to Transform a Kitchen into Your Kitchen
These small details are what makes a Kitchen feel unique and connected to you and your home. They are the small pieces of customisation that make the Kitchen yours.
Taps
Kitchen taps come in a variety of styles, designs, and materials, allowing you to choose options that match your kitchen decor and functional needs.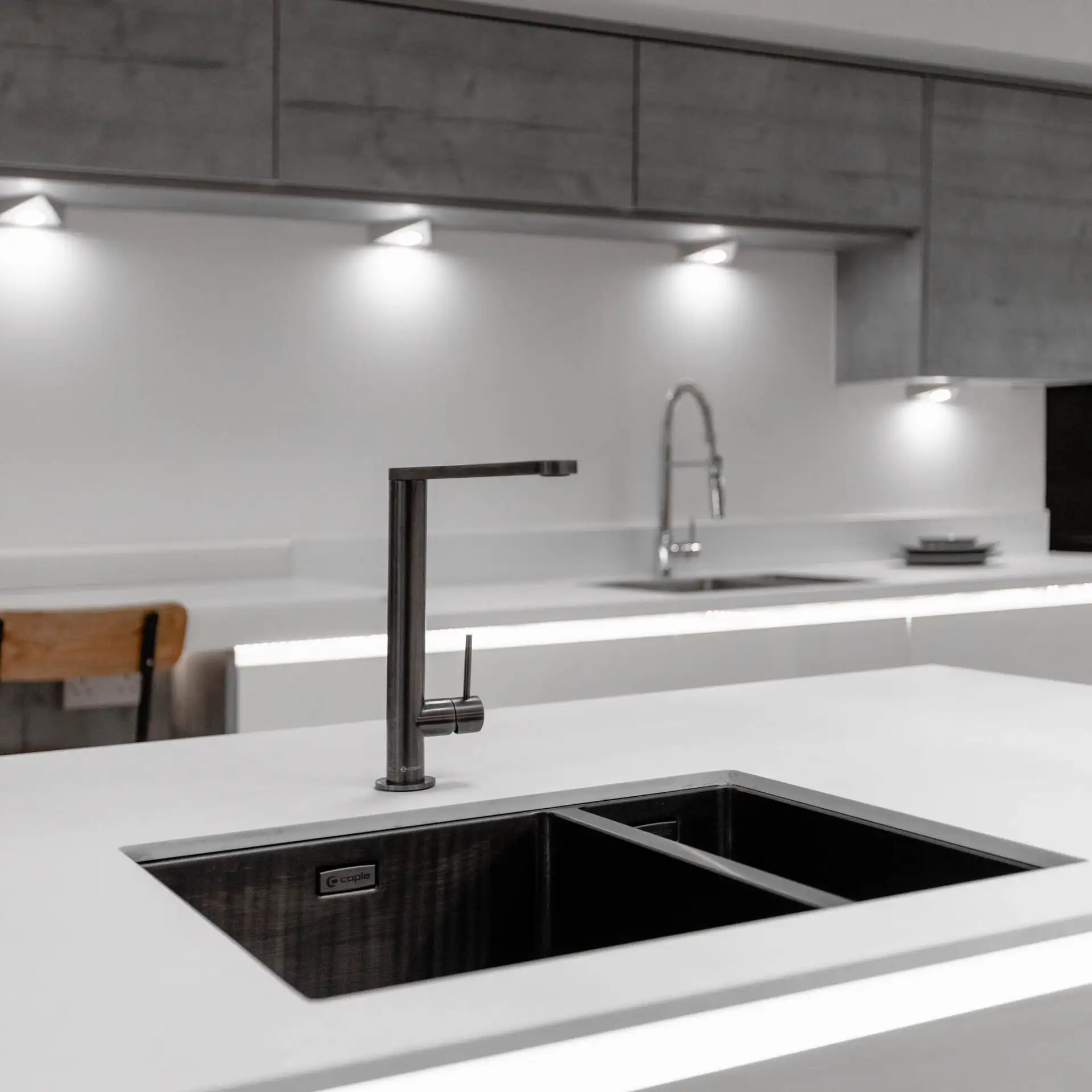 Handles
Handles are functional and decorative components used on your kitchen cabinets. They play a significant role in the overall aesthetics and functionality of your kitchen space.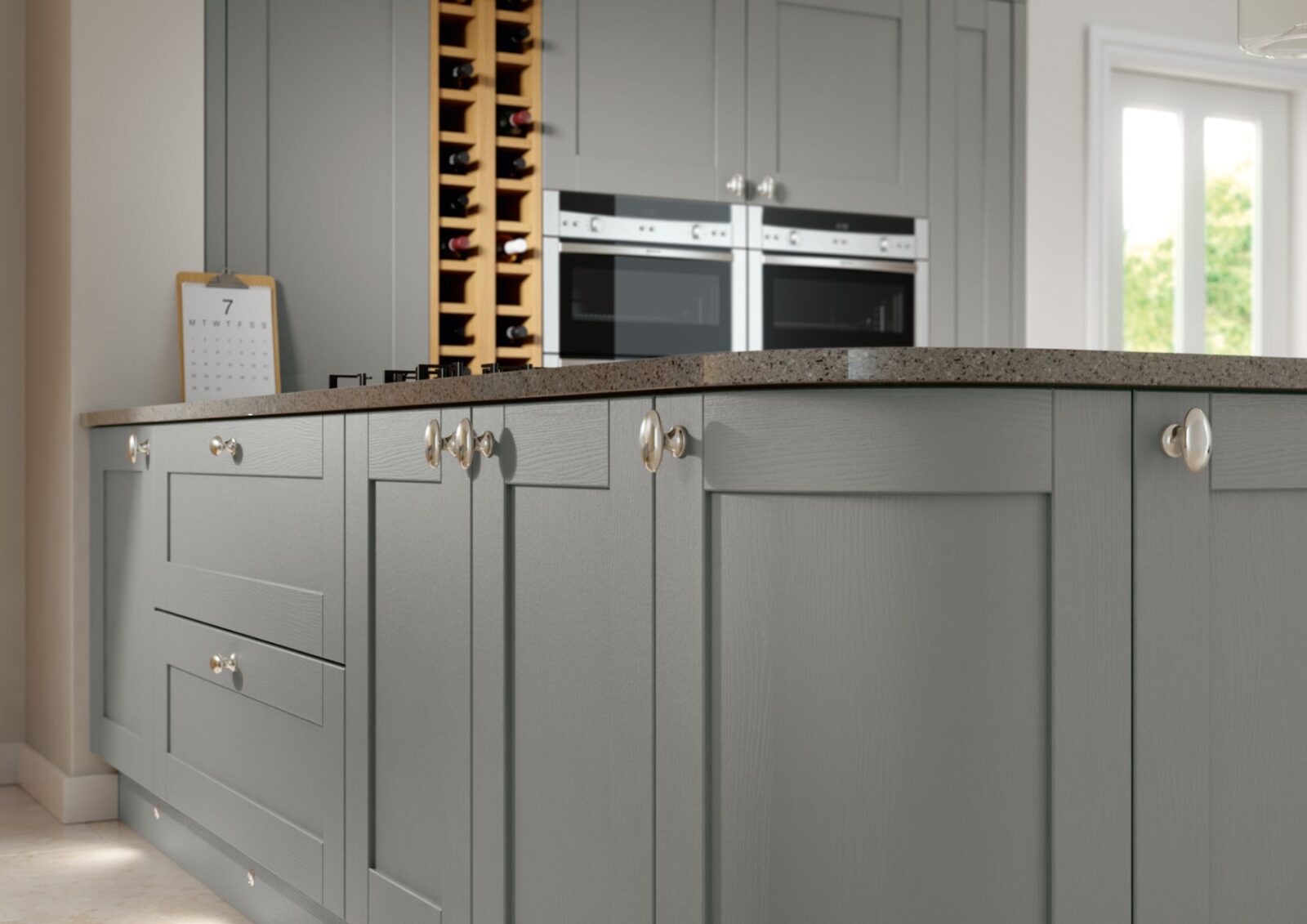 Lighting
Don't overlook lighting of your Kitchen. The right style of light can really make all of your Kitchen more accessible. With our selection of lights, you could have a light below your cupboard to focus on one part of your Kitchen. This results in a more intimate feel when you in that area.
Apply small LED lights around the skirting of your Kitchen to produce light that enhances any Kitchen. Small LED lights can also be applied to shelving, do you can some really nice decor, bring attention to it by applying lighting to that location.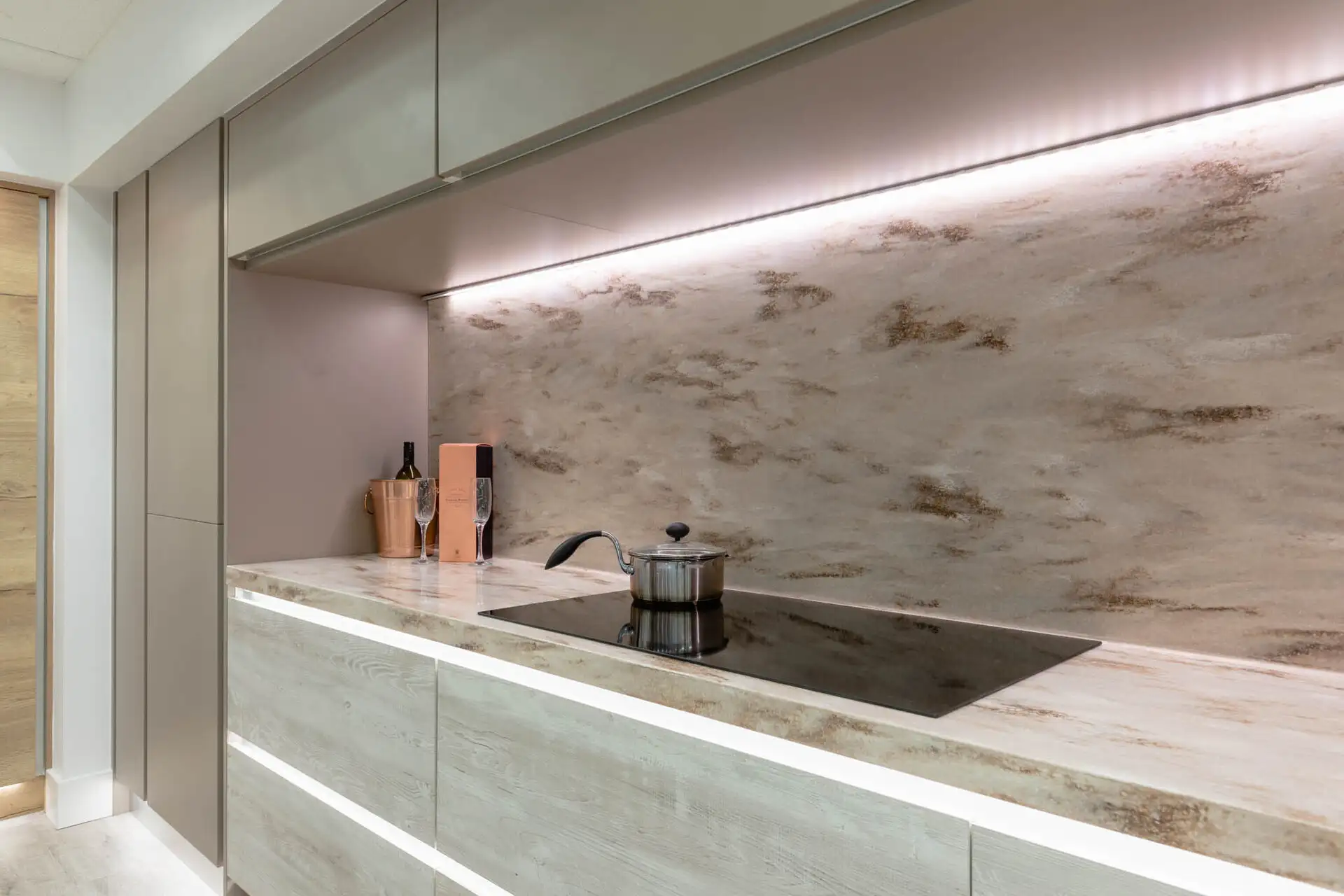 Kitchen Accessories Gallery